About Us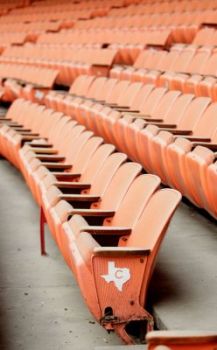 For over 60 years Flexicore of Texas has earned a reputation for quality and reliability.
Flexicore of Texas, Inc. was founded in 1953 by three partners; Al Jenkins (a chemist), Warren Kingsbury (a civil engineer) and Bob Schweitzer (a mechanical engineer), all of whom met while working for DuPont Chemical in East Chicago, Indiana. The three men felt that providing high quality concrete products could be a business they would enjoy getting involved in; a philosophy that still lives on today. They identified Houston as a growing market for precast and pre-stressed concrete products and left their successful careers at DuPont to move their families to Texas to start Flexicore of Texas, Inc.. They designed and built a Flexicore production facility southeast of Houston on 20 acres in the city of Deer Park, across from the Shell refinery and officially opened for business on April 1, 1953.

During Flexicore's early years, the three partners worked side-by-side with a steadily growing number of loyal employees throughout all stages of production and assembly. Initially, the company focused production efforts solely on the manufacture and construction of Flexicore slabs, later adding wheel stops and double tees to their early product line offerings. The use of Flexicore, a hollow-core, precast and pre-stressed concrete slab, revolutionized the erection of industrial and commercial buildings. From the beginning, Flexicore products and engineering were utilized in many of the city's ever- expanding shopping centers, commercial and retail buildings as well as hotels and restaurants throughout Houston and Galveston. Other product lines were incorporated into the company's broadening portfolio of services including fireproofing, stadium treads and risers, pilings, bridge beams and wall panels. In the mid-sixties Flexicore of Texas produced the precast concrete treads and risers used in the construction of the Houston Astrodome, long an engineering hallmark.

As the company evolved and as construction markets shifted in Houston, Flexicore of Texas, Inc. diversified, becoming gradually less involved in shopping centers and retail projects as it expanded its fireproofing and stadium interests. It also turned its focus towards petrochemical and industrial projects including bridges and other specialized ventures for which it was uniquely suited. In 1977, Flexicore continued its growth by moving the company into a larger production facility located on McHard Road in Houston, Texas, where it proudly continues operations today.